interview
Much of the archive moved to Tianjin China
Mr. Seki Kurokawa has recently established an activity base in China in the creativity park of Tianjin, China, and at the same time opened Masayuki Kurokawa archive museum, materials such as works, prototypes, drawings, etc. have also been transferred.Please tell me the background.
The biggest reason is that the Kurokawa warehouse has become full.And since I am doing activities to organize and keep architectural drawings from Kanazawa Institute of Technology's "Architects Archives Institute http://www.kanazawa-it.ac.jp/archi/" in cooperation several years ago In response to the request, I decided to deposit the original drawing which I drew in the old Trepe.This motivated me to want to keep my work and materials organized and kept.
What is the activities of Seki Archive Research Laboratories?
The Kurokawa Architecture Institute conducts research on architectural archiving, research on collections, etc. as well as storage of original drawings, models, books, etc. related to architecture.Members are mainly from the faculty of architecture at Kanazawa Institute of Technology, and it seems that the exhibition is also going on regularly. Paper originals such as tracing paper will inevitably deteriorate.I want to digitize it and save it, but it takes up storage space and cost.Even though I own the original figure, it was close to being dead and I kept it and I donated it as if it would be useful for the research of architecture.
The non-Seki original drawing is moved to the Masayuki Kurokawa museum of China, Tianjin is, why?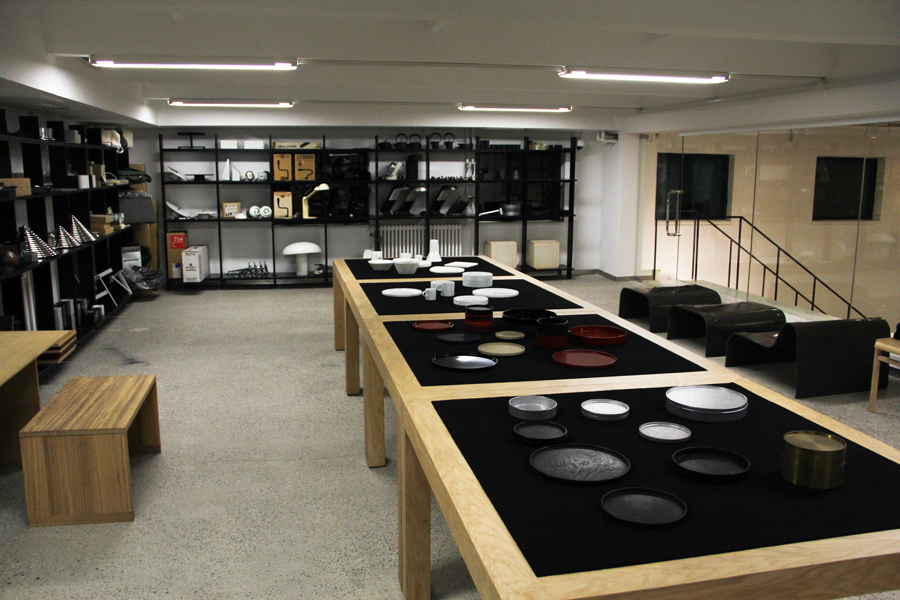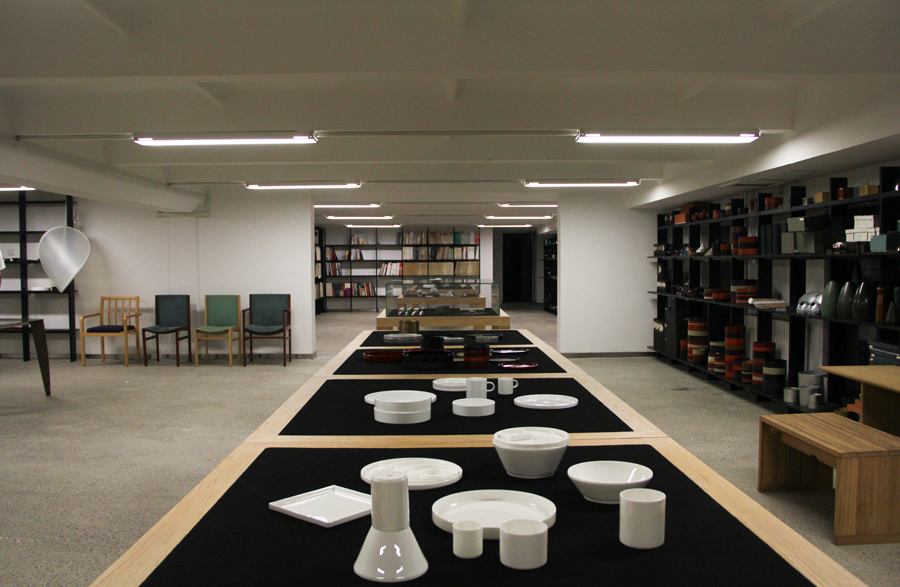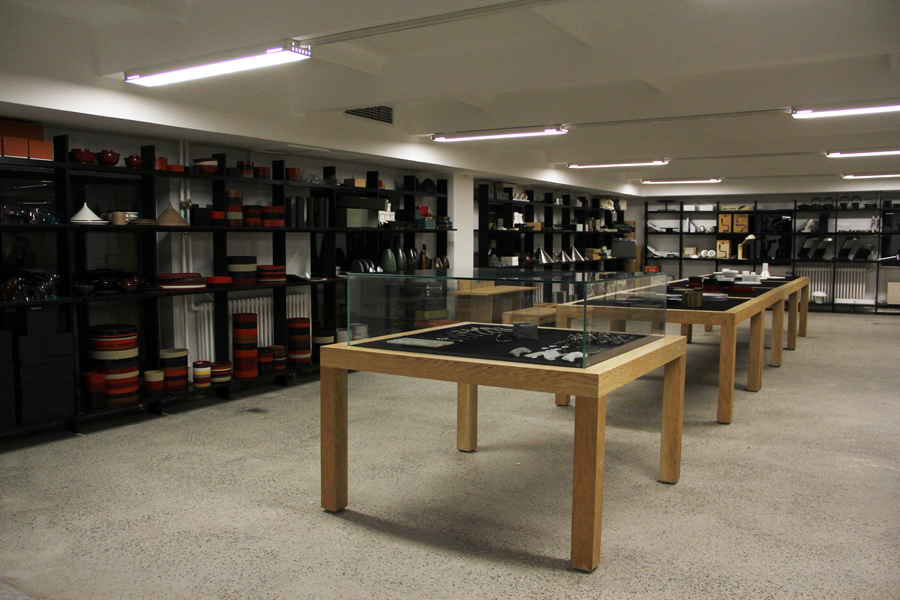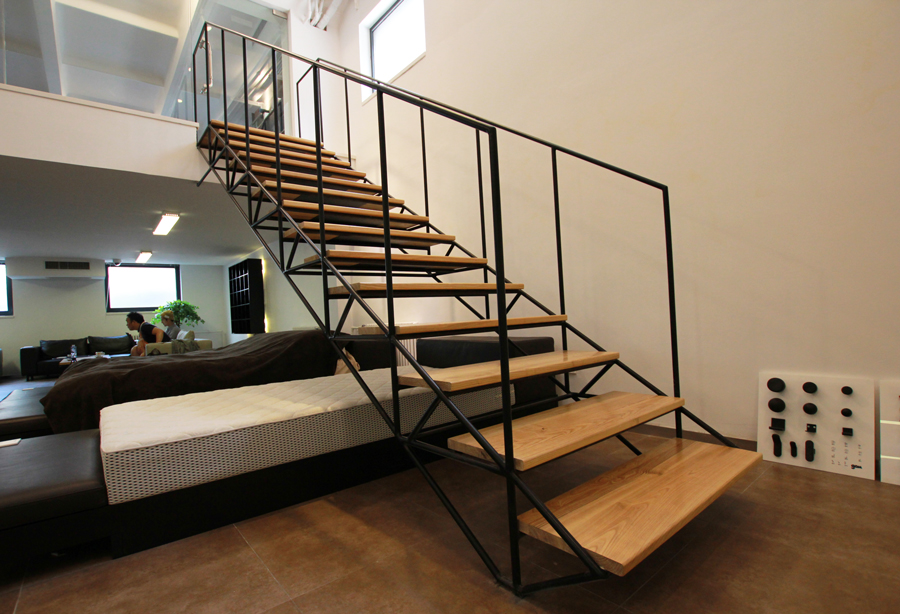 Masayuki Kurokawa Archive Museum, Tianjin
Until I brought it to Kurokawa Tianjin, I kept it in the warehouse of the office in Tokyo, but that was first full of it.I wonder if the office that should work towards the future is occupied by past things, I've been thinking about moving past things somewhere else. In such a case, the work of China increased, and I met the businessman Tianjin businessman Lee Yunfei, and I made an office, so I made a large space so I moved the materials there for the time being, put it on the shelf, Mr. Masayuki Kurokawa Archivehouse As a result, I thought that it would be useful for China's design education.
Does it have been about public?
Kurokawa Although I felt that I first moved things for the first time, I finally started organizing it.Although it is still in the middle stage, we started publishing it on a reservation system as well.
Seki Why was it not Tianjin but Tianjin?
The encounter with Mr. Kurokawa Lee is the best reason.Then, Tianjin City has a very high level of architecture and design education even in China.Especially the faculty of architecture at Tianjin University is the highest level to enter the top 2 in China.However, since the history of modern design and modern architecture in China is shallow, there are very few materials and reference materials.Then, I thought that I would be happy if mine is useful for design education and research.Also, it is meaningless to just store the material.I think that it is valuable for the first time to be useful for studying interests in design and design students.So, I think that it will be interesting if studying modern design at a Chinese university becomes a material for students of my design archives. Besides, I was born in 1937.This year is just the year of the opening of the Sino-Japanese War.In other words, the footprints of one architect Masayuki Kurokawa, designers overlap the history of Japan and China during the 20th century and Japan-China relations.Therefore, it is interesting for Chinese students to study the design of Kurokawa Masayuki sociologically and culturally from the viewpoint of comparison between Japan and China ....It is also possible to take a bird's-eye view of society from the viewpoint of architecture and design.
What are the specific works and materials of Mr. Kurokawa that moved to Seki Tianjin?
Kurokawa paper products are books, collections of works, posted magazines, etc.I tried to keep all the magazines on which my articles were posted, but there are things missing recently.After that you will find sketchbooks and notes.Then, since it was a slide in the past since it was a slide of photos and films, I think that you can digitize and store good ones as it degrades.As things, prototypes, study models, product packages, products etc.Just because everything can not be kept, it is considerably thinning out.
Seki Kurokawa's works are often permanently stored in overseas design museums such as MoMA, are not they?
Kurokawa MoMA, the Denver Art Museum, the Metropolitan Museum of Art, etc. are all museums in the USA, and I think that about 20 points are collected in total.
What is the significance of the design museum?
Is there a museum in Seki ?
The Kurokawa Japan Industrial Designers Association creates a JIDA museum in Nagano Prefecture, mainly preserving the manufacturer's historical products, but I do not handle works of individual designers like me. In fact, I think it is difficult to establish industrial design and product design as a design museum.Actually, it will be necessary to devise considerable effort in the exhibition method.Unlike artworks and furniture, simply arranging information appliances such as home appliances and PCs just feel nostalgia and old-fashioned, is not it attractive as an appreciation thing?Since many products and industrial designs are with technology progress and lifestyle, if technology becomes obsolete or lifestyle changes, only old loneliness or nostalgia, only a single loneliness can be felt I think. The product of Brown's company of Dietar · Ramus, which is said to be a model of modern design, is questionable whether it looks attractive if it is only being displayed.Even now the design of Ramus is still attractive rather than the design itself, there is a story that it is inherited to Apple products as a prototype of design, because it is linked with the human nature of the designer Ramus , I do not think it is the product itself.
In the case of industrial and product design, it is not attractive if there is no background story or designer and relationship.
Kurokawa For example, the wooden Gibbs of Charles Eames seems to adore for collectors, then is that worthy of art work?Speaking of it, I feel doubtful.That is an Eames wife, a designer representing the United States of the 1950s made "Gibbs" which is not ordinary design subjects, so it is interesting whether or not it will be subject to the museum collection simply if only things .... In the architecture, there is a famous house called Le Sorbona of Le Corbusier on the outskirts of Paris, which is now open as a building museum, but since it is a house built nearly 90 years ago, simultaneous technical capabilities and living thought I think that is quite different.In short, design and architecture are still "beauty for use", so it is not very meaningful to pick up only that form.
In Seki , how do you think Mr. Kurokawa makes sense?
Is Kurokawa one that dissects products and architecture? It is born and presents while dissecting the era, used ideas, designed figures, functions and materials, manufacturing methods, etc. used.
The relationship autopsy results, or is that going to show one of the design as a whole?
I think that there is such an approach as one of Kurokawa museums.Because the pleasure of the museum is the pleasure to discover, the excitement to excavate.Because it does not differ from the warehouse if it is just arranging works.The function with the museum is to save, investigate and connect to the future.
How to make use of the design archive
I would like to talk about the design archive of Seki Kurokawa's work, but Mr. Kurokawa has moved to Tianjin other than drawing, but what about ownership?
Kurokawa It is the key to do it.In order to preserve and manage for a long time, it is important who owns the right to manage it, and I feel there is reason why the design heritage is not succeeded now.First of all, in my case, I own ownership in a company established in Tianjin.I think that it is too heavy for individuals such as partners and children to carry a huge design archive.Also, it is over if they died.However, in terms of 'individual rights', everywhere in Asia is immature, so you have to tackle it with a wide mind and long eyes.In fact, if I convert things I moved to Tianjin to a monetary amount, it will be a considerable amount of money, but it is doubtful whether people in China will properly understand such values.
The concept of Seki museum is the Western one, is not it?
Kurokawa Asia is still an immature society in terms of culture, but I think that I have a very great potential.Population, economic scale, etc. are all huge.
Seki Japan is such an industrialized country, and has come to receive worldwide appraisal even in the field of architectural design.And the first generation designers and architects who have been designing Japan after the war died or elderly, and how to deal with their design heritage has become a big issue.A few years ago Mr. Issei Miyake announced the "design museum concept" and it got excited for a while but what has become of it since then? What do you think about Mr. Kurokawa, design archive and design museum?
When it comes to the Kurokawa Design Museum, Mr. Issei Miyake is planning an exhibition of 2121 design site, a creator who was involved with your own friends such as Mr. Kazumitsu Tanaka, Shiro Kuramata, Mr. Christo and others.I can understand it as well.After all, like Tanaka and Kuramata, I think that it is limited to art oriented design, that is active with individuals, has thoughtness, and has an impact that the work itself can withstand viewing, that is, an art oriented design.I do not know exactly what the design museum idea that Miyake-san was aiming for, but it seems that the design museum based on the exhibition will have no choice but to do so.Alternatively, there may be an approach of focusing on people rather than works. In any case, many industrial designs and product designs will be out of scope.
Seki Why is that?
Kurokawa In other words, it can be said that there is thought in the design.Unfortunately, many industrial designs and product designs are strong in terms of economic activity.I think that thought changes history and society.I think that we are going to the museum to receive ideas and messages in the work.
How about the design archive in Seki ?
If it is Kurokawa Design Archive, as I mentioned earlier, it is important to be properly organized and managed as research and survey materials rather than exhibition, but in Japan it is important to have an archive neatly There is no organizations or laboratories to handle. I think extreme stories, design archives can be anywhere.Because it is a Japanese work, there is no reason to keep it in Japan.It may be a problem as a national cultural policy, but I want it and I think that it can be foreign even if it is in a place that can serve us. Also, as information technology has developed so much, a new form of archival will be established, and it is also an archive to publish various design materials collectively or to become a web if you change the idea Nothing. Of course, it is wonderful if the design museum can be done, but I think that we should explore ways other than collecting it all together.
Mr. Seki Kurokawa thought that he was flexible and innovative all the time in many ways, but thank you for all the thoughtful talks this time.
Censure: Yasuko Seki
Uneven distribution of Mr. Kurokawa Masayuki's archive
Drawings of tracing paper Kanazawa Institute of Technology Archive Archives Institute http://www.kanazawa-it.ac.jp/archi/
Other works Masayuki Kurokawa Archive Museum, Tianjin
For inquiries K system http://www.k-system.net/