Interview
It only has value if it helps people interested in design and design students in their research.
Moved most of the archive to Tianjin, China
ー In recent years, Mr Kurokawa has established a base for your activities in the Creativity Park in Tianjin, China, and at the same time opened the Masayuki Kurokawa Archive and moved your works, prototypes, drawings and other materials. Could you tell us how this came about?
Kurokawa The main reason was that the warehouse was full. Also, a few years ago, I received a request from the Kanazawa Institute of Technology's Research Institute for Architectural Archives (RIAA) to cooperate with them in their activities to organise and store architectural drawings, so I decided to leave the original drawings that I had drawn on my old tracing papers. This motivated me to organise and store my own works and documents.
ー What are the activities of the RIAA like?
Kurokawa The RIAA not only stores original drawings, models and books related to architecture, but also conducts research on architectural archiving and surveys and studies of the collections. Its members are mainly architectural faculty members of the Kanazawa Institute of Technology, and they also hold exhibitions regularly. Original drawings made of paper such as tracing paper inevitably deteriorate. I would like to digitalise and preserve them, but it costs a lot of money and storage space. I donated the original drawings in the hope that they would be kept in storage and be useful for architectural research.
ー Why have you moved all but the original drawings to the Masayuki Kurokawa Museum in Tianjin, China?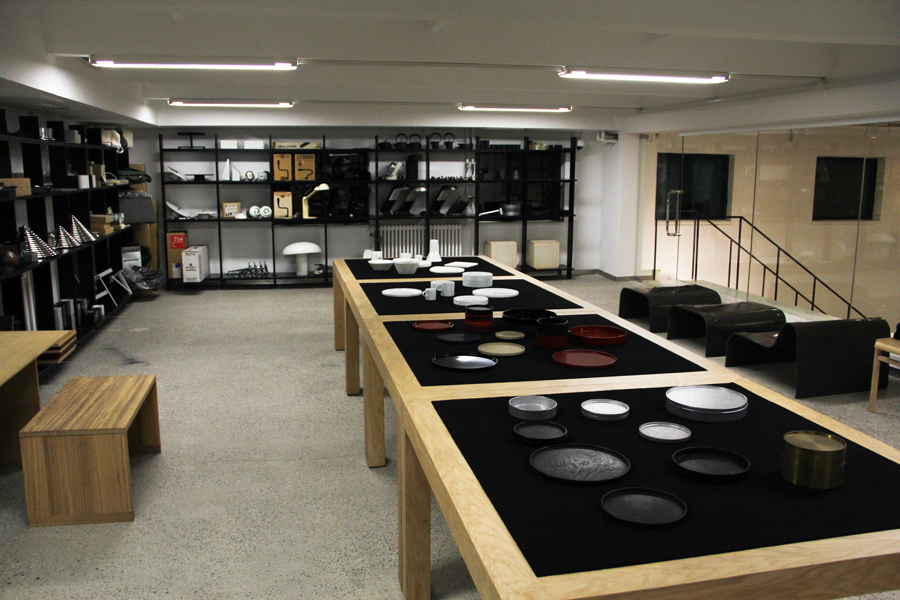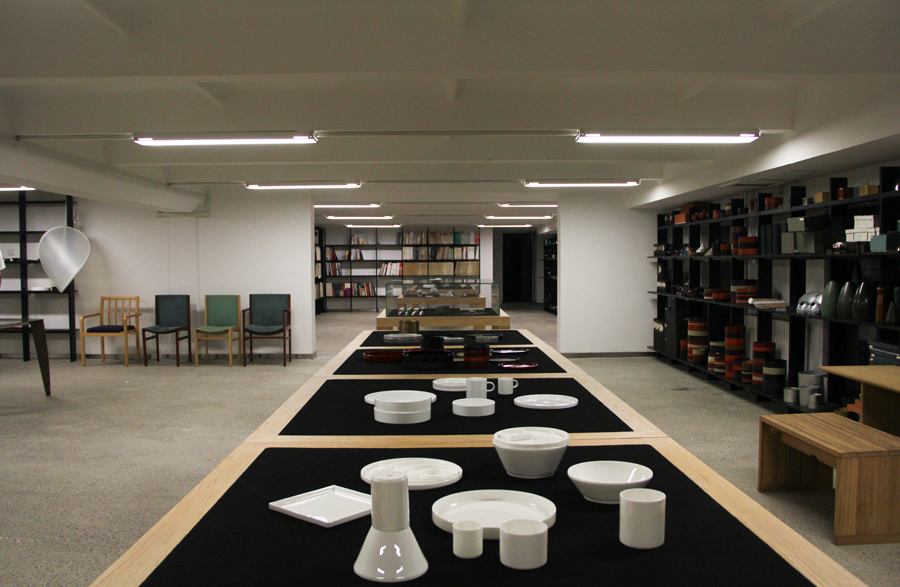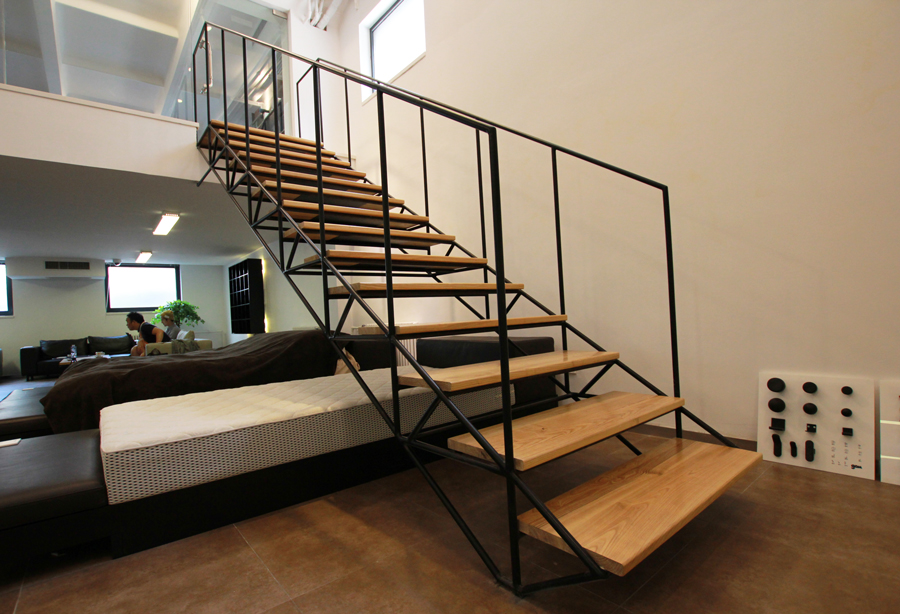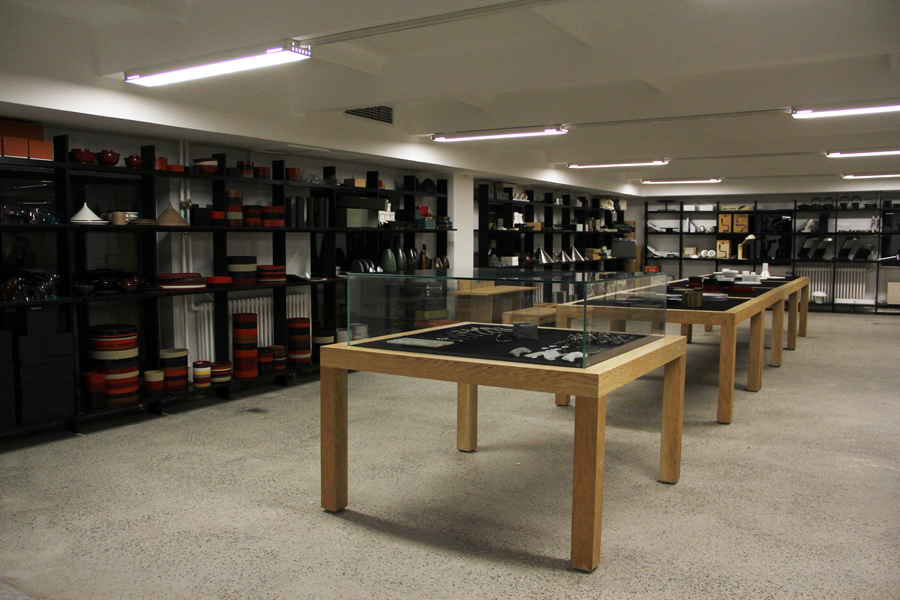 Tianjin Masayuki Kurokawa Museum
Kurokawa Before I brought them to Tianjin, they were stored in a warehouse in our office in Tokyo, but that warehouse first became full. I had been thinking that the office, which should be working towards the future, should be occupied by things from the past, and I wanted to move the things from the past somewhere else. At that time, my work in China increased, and I met Li Yunfei, a businessman from Tianjin, and we built an office and had a large space, so I moved the materials there for the time being, put them on shelves and thought it would be good to use them as the Masayuki Kurokawa Archive for design education in China.
ー Is it open to the public?
Kurokawa At first, we just moved the materials there for the time being, but we have finally started to organise them. We are still in the process, but we have started to open the exhibition to the public by appointment only.
ー Why did you choose Tianjin and not Japan?
Kurokawa Meeting Mr Li was the main reason. Then, Tianjin is a city with a very high level of architecture and design education in China. In particular, the architecture department of Tianjin University is one of the top two in China. However, the history of modern design and modern architecture in China is very young, so there are very few resources and references. Then I thought it would be nice if my stuff could be useful for design education and research. Also, there is no point in just storing materials. They only have value when they are useful for research by people interested in design and design students. Therefore, I think it would be interesting if my design archive became a material for students to learn from, and if modern design research could be carried out in Chinese universities. Besides, I was born in 1937. That was the year the Sino-Japanese War started. In other words, the footsteps of one architect and designer, Masayuki Kurokawa, overlap with the history of Japan and China in the 20th century, and with Sino-Japanese relations. Therefore, a socio-historical and cultural study of Masayuki Kurokawa's designs would be interesting for Chinese students from the perspective of Sino-Japanese cultural comparison. It is also possible to get a bird's eye view of society from the perspective of architecture and design.
― What exactly are the works and materials of Mr Kurokawa that you have moved to Tianjin?
Kurokawa Paper materials include books, collections of my work and magazines in which I have appeared. I used to try to keep all the magazines in which my articles appeared, but some of them have been missing recently. Then there are sketchbooks and notes. Then there are photographs and films. They used to be slides and they deteriorate, so I hope to be able to select the best ones and digitize them for safekeeping. As for things, prototypes, study models, product packaging, products, etc. But I can't keep everything, so I've thinned it out considerably.
― Many of your works have been permanently preserved in overseas design museums abroad, such as MoMA, aren't they?
Kurokawa MoMA, the Denver Art Museum and the Metropolitan Museum of Art are all American museums, and I think there are a total of about 20 pieces in their collections.
What is the significance of the Design Museum?
― Are there any in museums in Japan?
Kurokawa The Japan Industrial Designers Association has created the JIDA Museum in Nagano Prefecture, which mainly preserves the historical products of manufacturers, but it hardly handles the work of individual designers like myself. In fact, I think it is difficult to establish industrial and product design as a design museum. In fact, I think it would require a lot of ingenuity in the way it is displayed. Unlike artworks and furniture, simply displaying home appliances and information devices such as PCs would only give a sense of nostalgia and antiquity, and would not be very attractive as an object of appreciation. That is because many products and industrial design go along with technological advances and lifestyles, and in my opinion, if that technology becomes obsolete or lifestyles change, you can only feel a sense of antiquity, nostalgia or a touch of loneliness. Even the Braun products of Dieter Rams, which are regarded as a model of modern design, I doubt if they would look attractive if they were just on display. Rams' designs are still attractive today not so much because of the designs themselves, but because they have a story that has been passed on to Apple products and other products as a prototype of design, or because they are linked to the humanity of the designer Rams, not the products themselves.
― In the case of industrial and product design, it has to have both a background story and a relationship with the designer to be attractive.
Kurokawa For example, Charles Eames's wooden gibbet is admired by collectors, but I doubt if it has the same value as a work of art. It is interesting because Mr and Mrs Eames, the leading American designers of the 1950s, created a 'gibbet' that would not normally be the subject of a design, but if it were just a thing, I am not sure it would be the subject of a museum collection.
In terms of architecture, there is a famous house in the suburbs of Paris, Le Corbusier's "Villa Savoye", which is now open to the public as an architectural museum, but it was built nearly 90 years ago, so the technical skills and lifestyle philosophy of the time are very different. The point is that design and architecture are about the beauty of use, so it makes little sense to focus only on the form.
― Then, what do you think should be done to make it meaningful?
Kurokawa One way of doing this is to dissect the product or architecture. I make a presentation by dissecting the period in which the product was born and used, the philosophy behind its creation, the image of the person who designed it, its functions, materials, and manufacturing methods.
― Do you mean to show the result of the dissection as a total of one design?
Kurokawa One way would be to dissect products and architecture. I present them by dissecting their birth, the times in which they were created and used, the ideas behind their creation, the personalities who designed them, their functions, materials, manufacturing methods, and so on.
― Does this mean that the results of the dissection are shown as a totality of a single design?
Kurokawa I think such an approach is one of the ways museums should be. The joy of a museum is the joy of discovery, the joy of excavation. If all you do is display works of art, it is no different from a warehouse. The function of a museum is to preserve, investigate, research and connect to the future.
How to make the most of design archives
― I would like to return to the subject of the design archiving of Kurokawa's work, but you have transferred everything except the drawings to Tianjin, what about the ownership rights?
Kurokawa The key is exactly what to do with it. In order to preserve and manage them for a long time, it is important to know who has the rights to manage them. I feel that this is one of the reasons why design heritage is not being passed on well today. In my case, the company I established in Tianjin has the ownership. I think it is too heavy for an individual, such as a partner or a child, to carry a huge design archive. Also, if they pass away, it's over. However, in terms of "individual rights", all Asian countries are still immature, so we have to tackle this issue with an open mind and a long perspective. In fact, the value of the things I moved to Tianjin is quite high, but I wonder if the Chinese people understand the value of such things.
― The concept of a museum is a Western one, isn't it?
Kurokawa Asia is still an immature society in terms of culture, but I think it has great potential. The population, the scale of the economy, etc. are all huge.
― Japan is such an industrialised country, and in the area of architectural design, it has also come to receive international recognition. And as the first generation of designers and architects who designed Japan in the post-war period have passed away or are getting older, how to deal with their design legacy has become a major issue. A few years ago, Issey Miyake announced his 'design museum concept' and it gained momentum for a while, but what has happened since then? What are your thoughts on design archives and design museums?
Kurokawa When it comes to design museums, Issey Miyake is planning an exhibition at 21_21DESIGN SIGHT of his friends and fellow creators such as Ikko Tanaka, Shiro Kuramata and Christo. I can understand that. I think that the exhibition is limited to art-oriented design, i.e. works by individuals like Mr Tanaka and Mr Kuramata that are thought-provoking and have an impact that can be appreciated. I don't know exactly what kind of design museum concept Mr Miyake was aiming for, but I think a design museum based on exhibitions would have to be like that. Alternatively, one approach might be to focus on the people rather than the artworks. In any case, a lot of industrial and product design would be out of scope.
― Why is that?
Kurokawa Another way of putting it is that there is or is not an idea behind the design. Unfortunately, many industrial and product designs have a strong aspect as part of economic activities. I believe that ideas change history and society. I believe that the reason we visit museums is to receive the ideas and messages in the works.
― What about design archives?
Kurokawa As I mentioned earlier, when it comes to design archives, it is more important to organise and manage them accurately as materials for research and investigation than to display them, but there are no organisations or institutes in Japan that deal with archives properly. In Japan, there is no organisation or research institute that handles archives properly. There is no reason why a design archive should be kept in Japan because it is the work of a Japanese person. It may be a problem as a national cultural policy, but as long as it is in a place where people want it and can make use of it, I think it is fine even if it is in a foreign country. Also, now that information technology has developed so much, new forms of archives will be established, and if we change our minds, we can say that publishing various design materials together or putting them on the web is also an archive. Of course, it would be wonderful if we could create a design museum, but I think we should explore other ways of collecting design materials in one place.
― I have always thought that Mr Kurokawa is flexible and innovative in many ways, and I would like to thank you again for your thought-provoking talk.
Enquiry:
Masayuki Kurokawa's archive
Tracing paper drawings
Institute of Architectural Archives, Kanazawa Institute of Technologyhttp:
http://wwwr.kanazawa-it.ac.jp/archi/
Other Works
Tianjin Masayuki Kurokawa Museum
Contact
K system
http://www.k-system.net/